Mr. Joseph Runge
College Advisor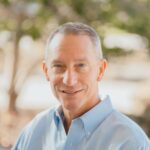 Mr. Joseph Runge
College Advisor
Mr. Runge has 35 years of experience in both undergraduate admissions (Villanova University) and as a Director of College Counseling at five Cum Laude Society independent schools.
Mr. Runge began his career in education as an International Jesuit Volunteer at St. Xavier's School in Kathmandu, Nepal where he taught English, biology, and moral science (7th and 8th grade). He then served as the regional director for undergraduate admission at Villanova University. Moving to the "other side of the desk", Mr. Runge served as the director of college counseling at St. Margaret's Episcopal School (San Juan Capistrano, CA), Cincinnati Country Day School, The Out of Door Academy (Sarasota, FL), King School (Stamford, CT), and Carrollwood Day School (Tampa, FL).
Along the way, Mr. Runge has accepted additional responsibilities while serving as the director of college counseling including the following: assistant principal (upper school), academic dean (9-12), director of financial aid (K-12), coordinator of several parent volunteer networks, Cum Laude Society president, student advisor, and longtime college and high school cross-country, indoor and outdoor track coach.
Mr. Runge graduated from Villanova University with a BA in Sociology Religious Studies and from Miami University with an MS in Sport Psychology.

Mrs. Amy Menard
Resource Teacher (Lower Elementary)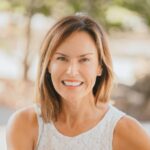 Mrs. Amy Menard
Resource Teacher (Lower Elementary)
Amy Menard graduated from Hope College (Holland, MI) with her Bachelor's Degree in Special Education and Elementary Education. She graduated from The University of South Florida with her Master's Degree in Educational Leadership. She has been supporting students with exceptional needs in Sarasota since 2003. Amy finds joy in working collaboratively with students, colleagues and parents to spark children's love for learning and perseverance in life. She is married to AJ and they are parents to two boys who attend TCA. Amy enjoys cheering on TCA athletic teams, staying active outdoors, creating art and reading.
Mrs. Jana Espy
Resource Teacher (Upper Elementary)
Mrs. Jana Espy
Resource Teacher (Upper Elementary)
Jana grew up in Alabama and graduated from Auburn University. She moved to Florida from Texas in 2000 and quickly fell in love with Sarasota and all it has to offer. Teaching kids and watching them learn and grow is her passion, and she has been doing this for more than 16 years. In her free time, Jana enjoys exercising, traveling, boating, and spending time at the beach. She and her husband, Bill, have one son who is a recent graduate of the University of Florida.
Pauline Dunstan MSLP CCC(SLP)
Speech-Language Pathologist
Pauline Dunstan MSLP CCC(SLP)
Speech-Language Pathologist
Mrs. Dunstan grew up in South Africa. She has a Bachelor's degree in Communication Disorders from London University and Master's degree in Speech Language Pathology from the University of Alberta.
She and her husband lived for many years on Vancouver Island, British Columbia, before moving to Florida in 2005. She has worked as a Speech Language Pathologist in a variety of health and education settings, with newborns to the elderly, in four countries. She continues to be intrigued by communication development, its glitches, and new approaches to therapy. When not working with words she might be found on the tennis court or in her exuberant garden.